Here we go for the most awaited and planned road trip, where I can drive my own car and enjoy the "highways". I was eagerly waiting for the weekend to drive my own Volkswagen POLO Highline diesel where 'we' decided to go on road trip. "We" – me and my intelligent, beautiful wife, after searching lots of travel places nearby Gurgaon picked up "Jaipur" – home of IPL first winning team Rajasthan Royals and the Pink City of India.  We just packed in hurry burry for our first road trip to Jaipur.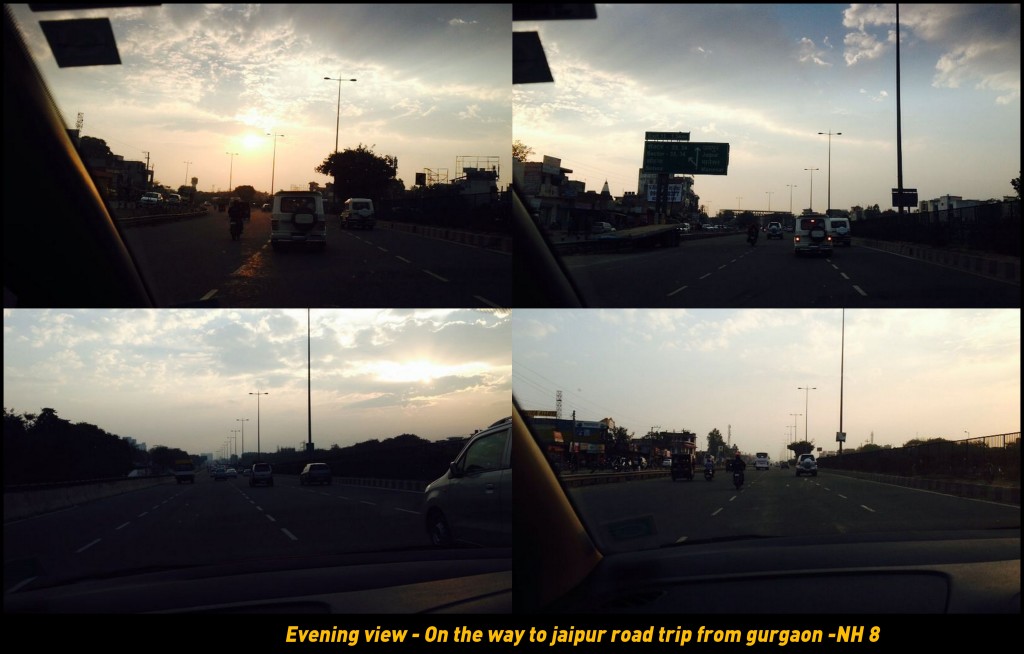 Unlike our scheduled plan we were delayed for almost 1.5 hours on Friday evening at 5:30 PM rushing from our office. Starting our trip from cyber city – Gurgaon, NH8 where milestone was showing Jaipur – just 235 Km ahead. A pleasant evening to get starts a road journey, at a speed of 80Km/h and soon we crossed the Toll plaza of Gurgaon, but hunger made us stop at McDonald drive through restaurant, were we spent almost 30 minutes to full our stomach and get energized with delicious meals.
Soon when clock ticked 7:00pm, we crossed the Bhiwadi with the speed of 100Km/h. Pleasant dusk to-night and on the way with us to Jaipur, enjoying the road ride in DAS AUTO. After a zigzag ride on an under construction patched road towards our destination, we stopped for dinner at "Hotel Highway King" just 75km before Jaipur. Awesome food – "It's a good place to halt on the way to Jaipur highway for dinner"
As it was our first road trip, I didn't wanted to take risk for searching the hotel that too at late night and so I decided to book the hotel "Park Prime" for our 2 nights stay in Jaipur – Courtesy to my boss. Thanks to technology, helping us to head towards our destination in no time that too hassle free – Courtesy NOKIA LUMIA DRIVE.  Ah!!! How I haven't mention about last 60 km drive towards Jaipur, it was just awesome!!!! A highway that was as smooth like driving on a butter drive, and we reached hotel at 10:30 Pm.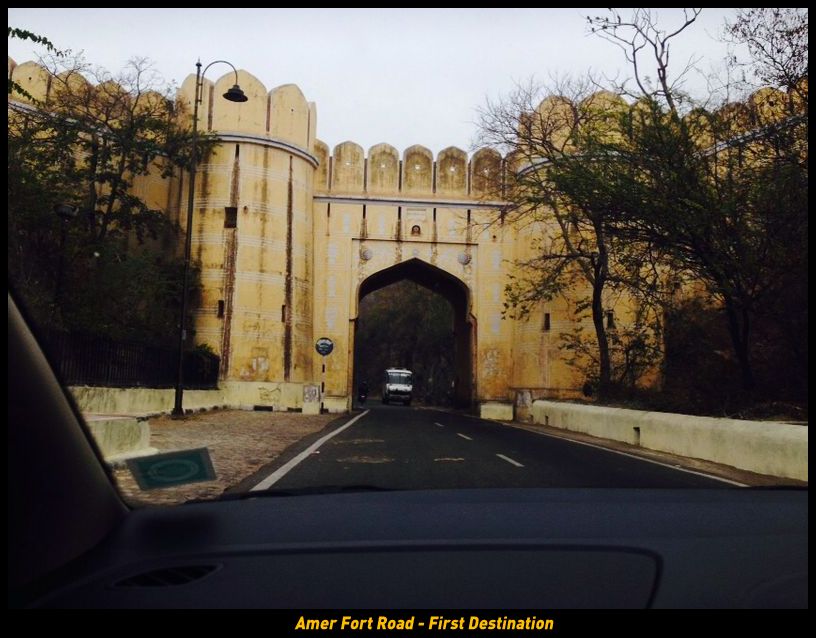 Next morning after we had our breakfast (that is included in our package) we set our first destination as Amer fort in "Nokia Drive" and here we go ……brrummmm and reached in just 20 minutes from our hotel. Just when the fort was visible, we parked our car on road side and clicked some photo with a background of beautiful Amer fort. Soon we searched for paid parking and got a local guide help us to reach the fort, and understand history of royal India especially about the pictures reflected on the wall of amer fort: P. From Diwane –e- Khas to Sheesh Mahal(Mirror House) of amer fort have the capability to amaze you even today.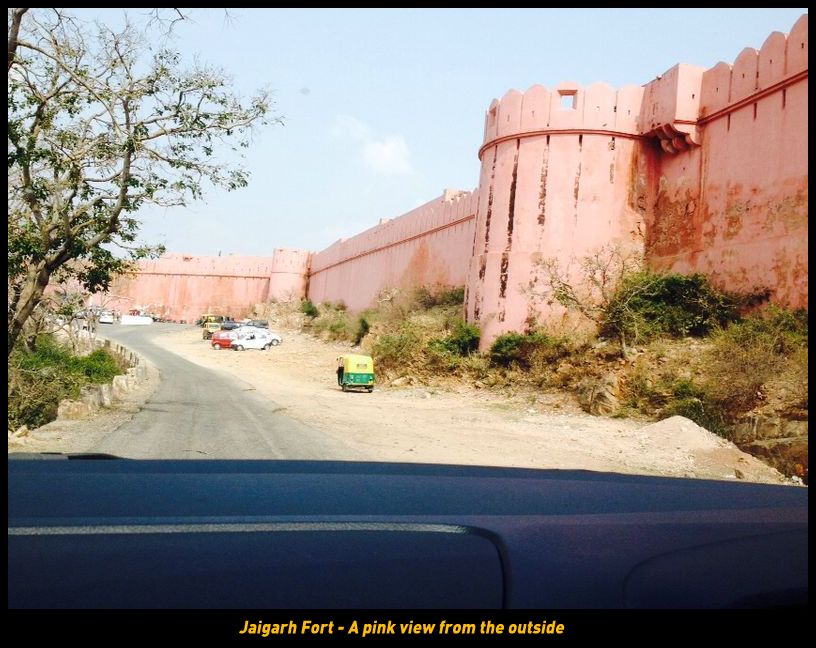 Jaigarh fort is our next destination to reach and it is just around 10 Kms from the amer fort and situated over the hills of Amer fort. Kings in previous era use to go there via a secret tunnel from amer fort to jaigarh fort. Road to jaigarh fort is gives you zest of driving on a hill stations. Nice part in jaigarh fort is that one can drive his own car till the fort and can park in the fort campus. The most attractive part of the jaigarh fort is world largest cannon at the top of the monument.
On the way from Jaigarh towards jaipur City was another fort – "Nahargarh" to which I was really keen to see as this fort was shown in the one of the famous bollywood song "Paathshala" of the film "Rang De Basanti". It's an awesome palace from where you can see the every corner of entire Jaipur city .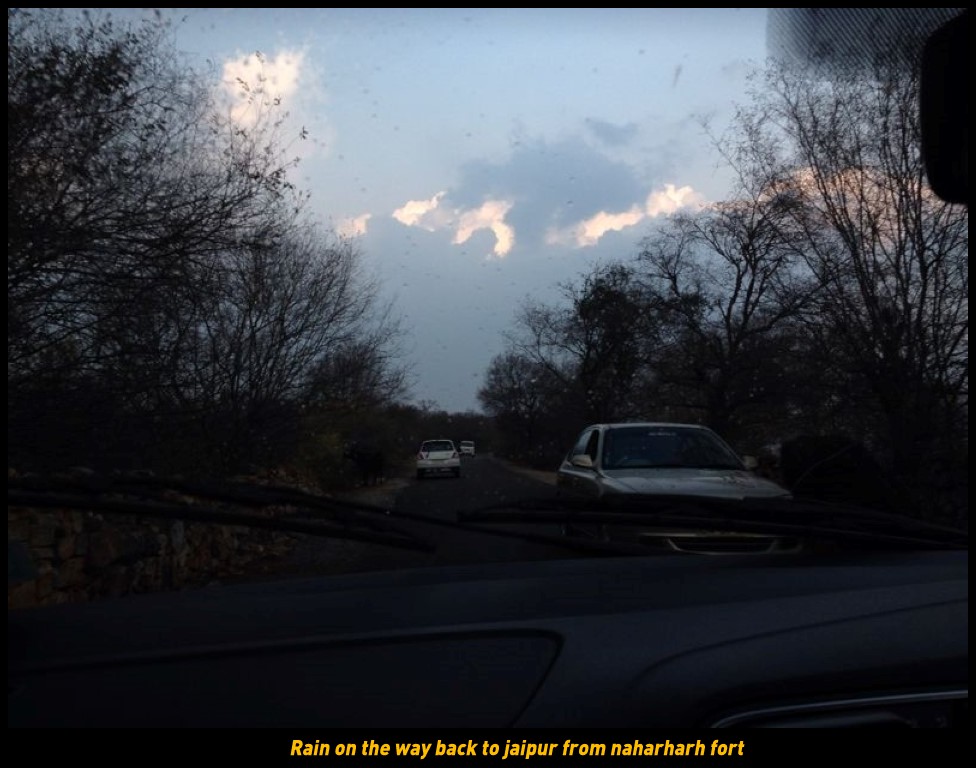 No sooner we left Nahargarh fort, it was drizzling and with the hilly feeling, greenery and such a climate our road trip turns on a romantic long drive to Jaipur. We stopped on the "Jalmahal" as it's on the way Jaipur city. What a climate, what a scene to have some nice some photographs of Jalmahal and enjoy the Gulgappas and road side view. Sooner it topped raining and we reached local market for my Wife's "so called light shopping". Still the feel of cool breeze was there and we had nice roadside tea and "Pav Bhaji" as our dinner. Yummy it was!!! With stomach full and pocket lite we went back to our hotel to take some good rest.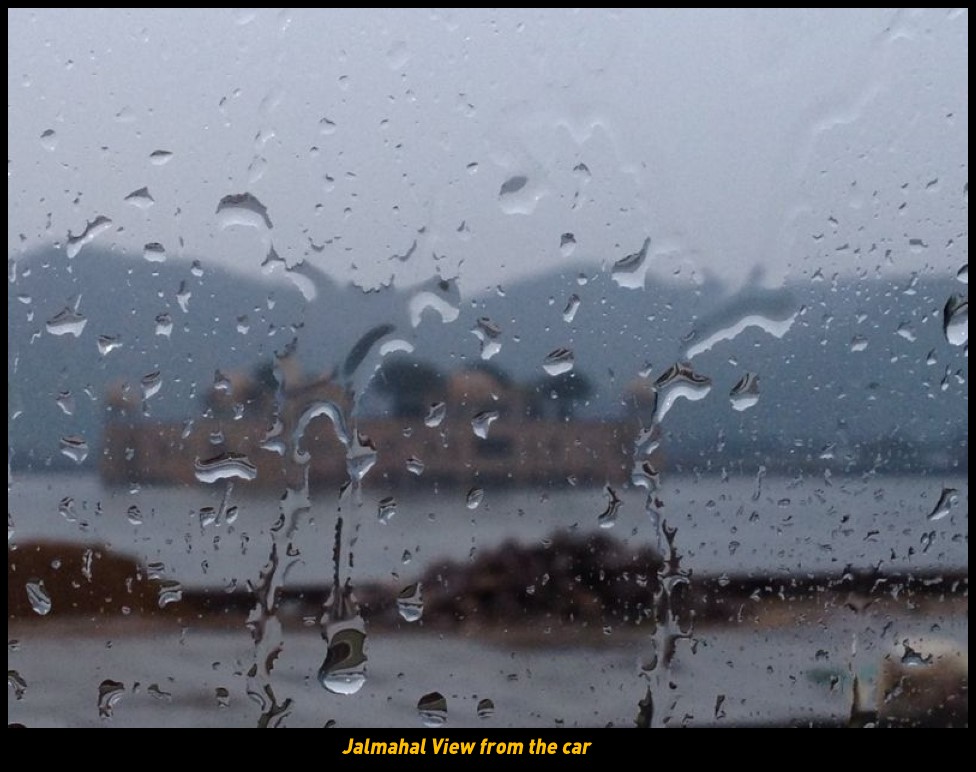 Next day we checkout early in the morning from hotel to reach our first destination Albert Hall – A museums of Jaipur royal history; here you can find everything related to the last emperor of Jaipur kingdom. Soon we then left for the Jaipur City palace, where still in one part of is the house of  royal family of Jaipur and rest is a tourist place to visit for.  Post of which we visited "Hawamahal" which was the our last destination for the this trip of Pink city Jaipur, before we start our journey back to Gurgaon .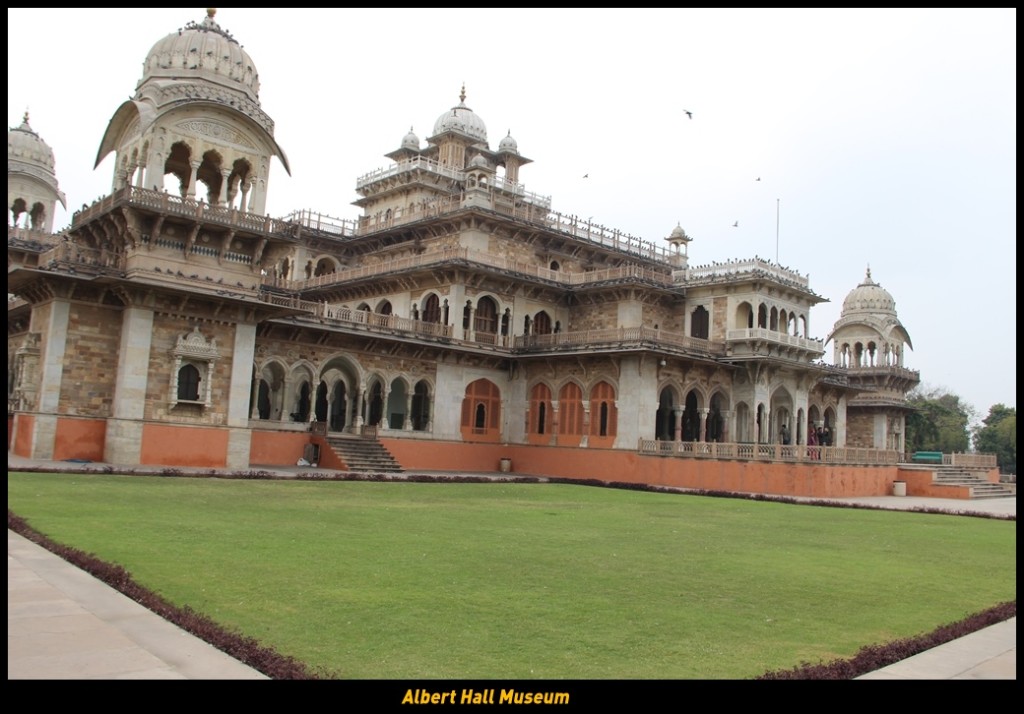 We left Jaipur at around 2:00 pm in afternoon towards Gurgaon via amer bypass. Traffic in day as compare to-night is more and roads due to under construction of flyover made the return journey little slower. Trucks and Buses will slow down your speed whenever you tried to push the accelerator of your car. But we enjoyed the drive and our first road trip a lot. We suggest communicating towards Jaipur or from Jaipur during evening as traffic will be less at that time.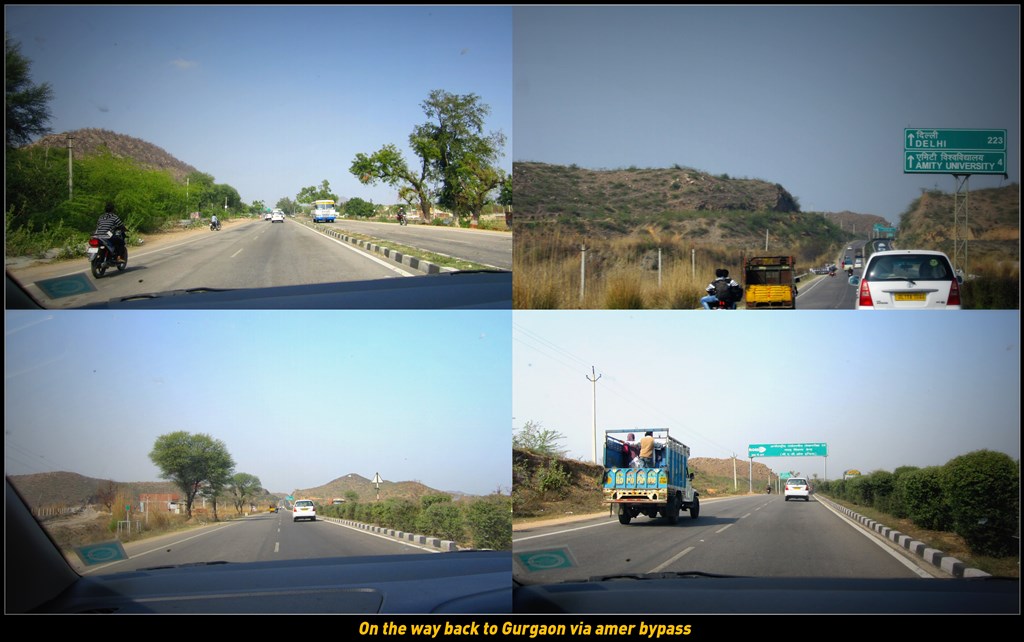 Overall a very nice experience with lots of memories captured in the photos we have clicked on this trip. Sharing few clicks of our journey. Do let us know what you feel about our experience. We will come back soon with our next road trip experience, in the meantime you can suggest us the destination where we can explore by roads and the beauty.
 Jaipur Road Trip Photo Gallery