Lying off the southern coast of England, in a turbulant part of the Enlish channel known as Solent, this diamond-shaped island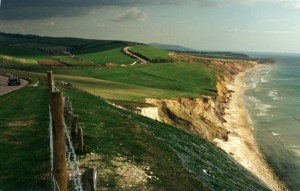 has long been a popular vacation destination. The Landscape is unusually diverse – thus its nickname, England in Minitaure -with soft cliffs and fetching coastlines accentured by the Needles, three chalk pinnacles in the west that rise to 100 feet.
The Isle of Wight is the perfect place to enjoy a holiday at any time of year. The island scenery is very diverse and varies from sandy beaches through wooded glades to bracing hills. There are fascinating attractions for all ages. and plenty of sporting facilities but the island has always been that special place for a great beach holiday.
The Isle of Wight is the ideal place to stay for a family holiday, relaxing or active short break. This beautiful island, offers wonderful unspoilt scenery, great beaches and a tremendous range of attractions for all ages – a wonderful place to explore all year round.
For the energetic, there are many sporting and outdoor activities to enjoy, including the popular White Air extreme sports festival held every summer. Some of the best sailing and windsurfing can be found here on the Island as well as a wealth of tracks, trails and well marked footpaths enjoy cycling, horse riding, hiking or dog walking.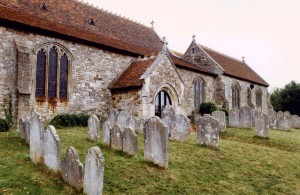 For those wishing to escape and relax there are many places to visit, including idyllic country pubs and with over half of the island designated as an area of outstanding beauty you can enjoy many natural landscapes and views. Alternatively, if you are looking for somewhere to be spoilt then you can enjoy many of the Isle of Wight's fine restaurants, art galleries and historic houses.
Only minutes away from the mainland and so easy to reach – yet the Isle of Wight is a world apart.
This diamond-shaped island has a magic all of its own – and is one of the UK's sunniest and warmest places. Measuring 23 miles by 13 miles, the Island lies just off England's South Coast. But no passport is needed for the short sea crossing – and once you've landed on the Island everything is within easy reach.

Boasting award-winning beaches, unspoilt and spectacular scenery and a rich historical heritage, there are attractions, activities and adventures to suit visitors of all ages and nationalities. Discover picturesque villages, spectacular cliffs, downland, sandy beaches, rich farmlands, creeks, marshland, river valleys, and a rich diversity of wildlife, flora and fauna.
More than half the Island is an Area of Outstanding Natural Beauty, with 500 miles of award-winning public footpaths and bridleways, while almost 30 miles of its seashore is Heritage Coast.
For more information on holidays and accommodation on the Isle of Wight visit the Island Tourism Website at www.islandbreaks.co.uk
Isle of Wight Image gallery