Gangtok, capital of the state of Sikkimand has grown over the years into an attractive tourist destination. Gangtok reflects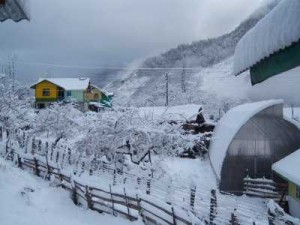 a unique ambience which derives from its happy blend of tradition and modernity. Alongside the deeply felt presence of stupas and monasteries, Gangtok also bustles like any other town. While Gangtok has plenty to offer tourists itself, it also serves as a base for excursions to nearby attractions. Some of the key places to visit in and around Gangtok are Rumtek Monastry, Do-Drul Chorten, Enchey Monastery, Tashi View Point and the local bazaar, Lal Bazaar. Day excursions can be made to Tsomgo,NathulaPassand Fambong La wildlife sanctuary. Foreigners visiting Gangtok must possess an Indian visa. In addition to an Indian visa, foreigners must obtain Inner Line Permit (ILP) to visitSikkim.
Gangtok, the land of monasteries, is also the largest town ofSikkim. Situated in the Shivalik Hills and lying at an altitude of 1437 m, it's an important Buddhist Pilgrimage Centre. Gangtok gained religious significance among the Buddhists after the construction of the Enchey Monastery in the latter part of the 19th century.
History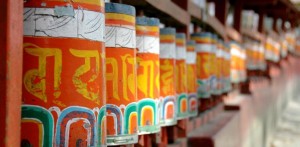 It was an important trade centre between the British and Tibetduring the 19th century. Gangtok was made the capital of Sikkimin 1894 by Thutob Namgyal, who was a monarch under the British Rule. When Indiagained independence in 1947, Sikkimchose to be an independent monarchy and Gangtok continued to be its capital.
However, in 1975, after a period of strife and struggle,Sikkim was finally made an Indian state and Gangtok was made its official capital. The city suffered a major setback in its trade relations withTibet after the Nathu La Pass was closed following the Sino-Indian war of 1962. However, the Pass has been opened in 2006, and Gangtok has again started functioning as a major trade point betweenIndia andTibet.
Place To Visit
Labrang Monastery
Built about 100 years ago is the Labrang Monastery, just 1 km further from Phodong. This monastery belongs to the Nyingmapa sect of Tibetan Buddhism, the same as that of Pemayangtse monastery in West Sikkim. Its name translates simply as the dwelling place of the Lamas (Buddhist monks).
Pemayangste Monastery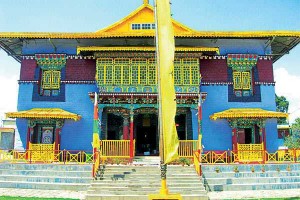 About 6 km from Gyalsing town is the Pemayangtse Monastery. This monastery was originally built as a small temple in the last of 17th century by Latsun Chempo. But, later the temple structure was rebuilt into a monastery.
 Rumtek Monastery

A 24-km drive from GangtokSikkim, through the beautiful, bewitching countryside leads one to Rumtek. Rumtek, is the seat of the Karmapa Lama who heads the Kagyupa Sect of Buddhism.
Tasuklakhang – The Royal Chapel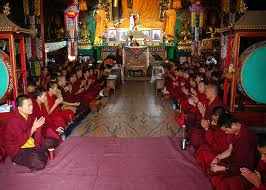 The Royal Chapel, Tsuklakhang, is within the palace grounds. Popularly called Tsulakhang Royal. It is the main place of worship and gathering and the repository of a vast collection of Buddhist scriptures.
Deer Park
This park is also called the Rustomji Park named after one of the Dewans of the Chogyal of Sikkim. The park has a big open enclosure, sheltering animals like the red panda and the Himalayan Bear. A big statue of Lord Buddha commemorating his preachings of the noble truths in the Deer Park at Sarnath beautifies the park premises. A butter lamp continually burns in front of the statue, which is surrounded with flowers of amazing variety. The park commands a spectacular view of the hills, surrounding Gangtok.
Khecheopalri Lake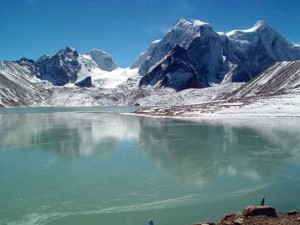 On bifurcation road between Gyalsing and Yoksum, is clear water Kechopari Lake (wishing lake). The lake is surrounded by mountains with dense forests and wild life. It is so placid, crystal clear that not a leaf can be seen floating over it, because it is immediately lifted by birds.
Phurchachu Reshi Hot Springs
About 25 km from Gyalsing, near Reshi, after crossingRangeetRiver by a pedestrian bridge is the Phurchachu springs with medicinal properties. These springs are considered holy, as one of the four holy caves is located here. This holy cave is called the "Kadosangphu" or 'Cave of the occult fairies' and is located on the south of the four cardinal points.
How to Reach
Air : Nearest airport is Bagdogra in West Bengal( 124 kms.), from where scheduled flights operates to and fro from Kolkata, Delhi, Guwahati. The Bagdogra airport is connected to Gangtok by a helicopter service operating between Gangtok – Bagdogra – Gangtok.
Rail : Two nearest railway station are at Siliguri (114 km) and New Jalpaiguri (125 km) stabilizing link to Calcutta, Delhi, Guwahati, Lucknow and other important cities in India.
Road  : Gangtok Sikkim is connected with all weather mettaled road with Siliguri, Kalimpong, Gangtok etc. Gangtok, the capital of Sikkim is connected by all weather road to Darjeeling, Kalimpong, Siliguri and also to all the District headquarters within Sikkim.
Private Taxis, Jeeps and Landrovers ply regularly on theGangtok- Siliguri Highway and are available for transfer of passengers between Gangtok and Siliguri/ New Jalpaiguri Junction/ Bagdogra, and also for local sightseeing at fixed rates and may be reserved through Tourist Bureau, Govt. of West Bengal, Gangtok.
Culture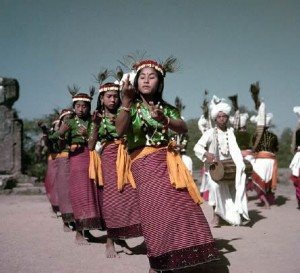 The town has people from different ethnicities. The presence of Buddhists, Chinese, Tibetans as well as Hindus gives Gangtok a colourful ambience and every festival is celebrated here with the same fervour. Some of the popularly celebrated festivals are Losum and Losar, among others.
Most of the economy of Gangtok depends on tourism. A large part of the population of the town is employed in the tourism sector. Of late, eco-tourism has picked up in the region with tourists being offered the opportunity of trekking, rafting as well as mountaineering. Apart from the tourism industry, cottage industries form the other major portion of Gangtok's economy which deals in watch making, handicrafts and local alcohol processing
FactFile
State                             Sikkim
Language                       Nepali,Bhutia,Lepcha
Population                       98658
Area                                25sqkms
STD Code                       03592
Longitude                       88.6157° E
Latitude                          27.3315° N